Model portfolios and head shots
Getting great portfolio images requires most of the following: time, outfit changes, setup changes, skill and of course we need commitment from you. At a typical portfolio shoot we will work with you to get some great shots.

We are happy to work with both models who are starting out with little or no experience and those who are looking to update their existing portfolio. For those starting out we will work with you to make you at ease in front of the camera in a relaxed friendly atmosphere.

We provide you with the studio time At our model and actor shoots we We do special deals on actor and model portfolios on the following basis:
You sign a model release for the images.
What you get:
You get 10 images that you can use in your portfolio.
You get an optional listing to promote your self in our models and actors directory.
If you supply us with permission to market the images, you will get a commission on each sale.
For any images that we sell of you We can use the images as examples on our website. that we can use the images.
Attractive people wanted for artistic modelling.
High income potential!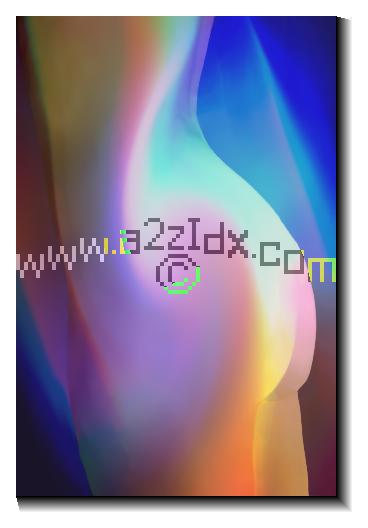 We are currently are looking for individuals and couples to do artistic modelling for sensual art (no s*e*x). We do not have a model profile, as this is not about numbers (sizes, ages etc.), it is about sensual art. Using a combination of lighting, poses and graphic art processing we aim to increase our range of tasteful, stunning / sensual works of art and are offering models the opportunity to share in the profits.
Guide lines.
You do not need to have any previous modelling experience.
Most of our art uses a combination of photography and graphic wizardry.
You do not need to be a 'model' to do sensual modelling.
We can 'touch up' images if required. Even the images of 'Super models' are 'touched up'.
The models we are looking for need to be comfortable posing for sensual art.
Curvaceous or muscular (for male models) figures can make fantastic sensual images.
You must be 18 or over. Proof of identity and age is required.
We only work with individuals who are in a position to sign an artist's release.
How do you get paid?
Unlike normal modelling assignments; where you just get paid for a few hours of work, we will pay you an ongoing income based on a generous proportion of the net profit of all the sales we made on the art you modelled in. For this reason if the art you model in becomes a good seller you will receive a high income. By doing this we are both contributing a proportion of the effort and sharing in the profits. You just need to spend a few hours at the photo shoot doing the modelling and check the images to be considered for publication; we on the other hand will invest our time and studio facilities to do the photo shoot, graphical processing and handle the promotion. We do not make any guarantees of income as it depends on the demand for the art you model in.
You are in control over which pictures are published.
After the photo shoot we will short list the images we would like to use. You will then be asked to sign a list of all images that you agree can be used for publication. Only those images that both parties agree are suitable will be considered for final processing and publication.
What happens if none of the photographs taken at a photo shoot are considered suitable by both parties?
While this is unlikely an additional photo shoot can be done if both parties agree that it may be worthwhile.
Where will the art be marketed?
We have a number of websites dedicated marketing our art with the main focus being in the USA.
What if I am too far away to visit the photographic studios in Buckinghamshire UK?
If you send us some good high resolution digital images of YOURSELF on CD / DVD, we will consider them for publication. We will need proof that it is a picture of you, and will ask you to complete an artist's release and a declaration that it has never been published and that you will provide the exclusive rights to publish. Please use the "Email us" button to request more information if required. Please post your CD/DVD to our address below. Note: Do not include any images that unsuitable for publication (i.e. are too explicit). If in doubt please email us first.
Photo shoots and your safety.
All photo shoots will generally done at our studio, which is located in a good area, however we may consider doing a photo shoot at a mutually agreed location if required. As we feel it is important that you feel relaxed and safe to create great images we can offer you a number of options:
Photo shoots are normally done with just you and the photographer. If you wish a same sex person can attend the photo shoot.
You can bring a friend or partner with you to the photo shoot.
Photo shoots can be arranged either during the day or evening to suit you. Anonymity.


If required images can be anonymous. You can discuss this before your photo shoot either on the phone or in person. As you are involved in the selection of the images used for publication, you can control the level of image anonymity you are happy with (this may also be done by image cropping, lighting, silhouetting etc.). We do not provide any personal details of models.

Modelling.


While we have a wide range of images/poses we are currently looking to fulfill; we like to leave a degree of flexibility in the photo shoot so it can be tailored to each individual model's personality. You will be provided an opportunity to discuss the photo shoot with our photographer and / or graphic designer before or during the photo shoot. We want you to enjoy your photo shoot. Most of the works we are looking to create will involve a combination of partial and full nudity, so you should be comfortable with this. If you have not modelled in the nude before you will find it is easy in our relaxed atmosphere.

Can I use this opportunity to help start a career in modelling.


Firstly you can gain experience from every modelling session you do. You can also use our facilities to promote yourself for FREE as a model, which you can do securely without revealing your personal details or email address, by registering for this separately.

Can I use some of the pictures taken for my own portfolio?


You may request copies of some of the photographs for your own portfolio, however in terms of the artists release you may not make additional copies or sell these. You will need to pay for any prints you would like or you can direct people to published art you modelled in on the web for FREE.

Preparing for a photo shoot.


Please click here for more information about preparing for a photo session, make up and what to bring with you etc.

Private photographic commissions.


We also do photo shoots for your personal use only. You can do a photo shoot for yourself, a partner, or do some romantic pictures of both of you. We also do portraiture, children, mother and baby, family pictures, pet photography (including horses) and business photography. These photo shoots are reasonably priced and start from £20.00 for 5 normal portraiture pictures done at our studio. For more information on private commissions or to book a private commission please click here or contact us.

Studio location.


Our studio is located in Amersham (Bucks UK).

Your next step.

If you are interested in knowing more or would like to book a modelling session please contact us.


or call on 078 104 650 98 for more information.
We are located on both the tube and train lines from London so can easily be reached from central London.
Portrait photography
Baby portraits
We offer package deals (that make a great gift) for babies first year, some of which include a prenatal shoot. For more information on
baby portraits & baby gift certificates click here
.
Portraits of children
We can do portraits of children either individually or with their siblings or both at the photo sessions. We can also do toddler groups if required. For more information please
contact us
.
Family portraits
We normally do family portraits at our studio but can do them at other local locations.
Adult photography & Photography of couples
We do a wide range of photgraphy for adults & couples from head shots to full length, formal, informal or something more sensual. We can also do a portfolio for your partner!
Birthday party photo shoots
We offer teenage party shoots in and around the Amersham area. These are typically for teenage girls. They can either make themselves up or a makup artist can be on hand to help. During a typical session the girls dress up into party gear for some head shots and fashion shots after which it is a change into something more casual for some fun / activity shots. While we bring some props with us we suggest that the girls get together and plan what they would like to do during the weeks before the shoot so each shoot is personalised to the party.
Model and actor portfiolos
We offer special portfiolos shoots for anyone interested in modeling or acting. We also do photo shoots for experienced models and actors who want to update their prortfolios. For more information please visit our section on
Model portfolios and actor head shots
.
Air brushing
We appreciate that somethimes we all have little issues so provide an airbrushing service to touch up the odd spot, removal of braces on teeth or those little lines and more.
Something special
If you need something special please
contact us
.
Meeting your requirements
While we hope that the information we have provided above has been of help to you, we appreciate that everyone's requirements are different and invite you to contact us about your specific needs, or call on 01494 721739 for more information.



Key sections
Click on an image below for more information.
Information
Photo
galleries
Information