Babies grow up so fast...
Babies grow up so fast, moving from being a cuddly armful, to crawling, to walking in no time at all. Our aim is to capture a range of stunning images of your baby that you will treasure forever.

We can provide photographic prints, or prints on a range of other media including trendy canvases.

For something special we can also create a hand painted oil painting from a selected image.

Gift vouchers We provide a range of gift vouchers from single session vouchers to multiple session options that make a fantastic gift for someone expecting a new arrival.
Stunning images of your baby
We are very experienced with babies and children and have many ways of getting them to smile! Getting great images of babies is a team effort, consisting of the star of the show, you, Sasha, who has a lot of experience working with babies, and Mike, the photographer. In our relaxed, friendly studio we aim to create a fun experience for you and your baby to capture some stunning images that you will treasure forever.
Enjoying the photo session
We like to make the sessions fun and encourage parents to play with the star of the show and be active participants in the session.
Including parents
In addition to taking pictures of the star of the show we are happy to include parents in some of the photographs taken. We advise parents to be prepared and wear / bring some suitable clothes with them.
Including the bump!
We are happy to do a session before the birth, of Mum, or Mum and Dad, to help to complete the set. Having a baby is one of nature's wonders and there is something beautiful about the pregnant form. We suggest that this session should be done about one month before the expected delivery date.
Appointment times to suit you and your baby
As your baby is the star of the show, it is important to book a time of day when your baby will normally be at its best. We are happy to do evening / weekend sessions for busy parents.
Transforming images into works of art
We can also transform photographic images into works of art using a range of techniques. This includes converting images into black and white, sepia or dozens of other options.
Babies first year - Package deals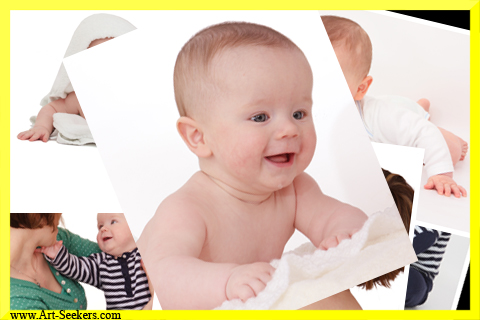 In addition to single sessions we offer a number of discounted package deals for babies first year. All options are also available as gift vouchers and we can also do special gift vouchers to meet special needs.

All of our sessions are tailored to the star of the show and every session is unique. During each session we will encourage you to play with your baby so that they have fun and enjoy the session. Typically sessions last about half an hour, during which time we normally get quite a number of great shots. Like eveything baby related, things do not always go according to plan, for example if the star of the show gets tired; in which case we may need to take a break or continue at another time.

Our objective is to get some great images that you will treasure forever.
Standard packages
We provide a range of standard packages so that you can select the option that is best for you, from single session to multiple session options. Our multiple session options are designed to record your baby's development over the first year. While we suggest intervals of about 3 months to capture their development this is only a guide.

Our standard packages are based on all photographic sessions being done at our studio in Amersham. If you would like to use a different venue there will be an off location charge to cover additional time, travelling etc.


Number of sessions
Number of A4*
images included
Optional additional
prenatal shoot
included
Cost
GB Pounds
1
3
55.00
2
6
99.00
3
9
Yes**
135.00
4
12
Yes**
195.00
* Print media and sizes
The images included in our standard package deals are printed on high quality original manufactures luster paper / semi-gloss or full gloss (260g/m) using the original manufactures inks to provide optimum quality and life (75 years based on manufactures information). A4 sheets are 297 mm x 210 mm (approx 11.7" x 8.3") and the actual area printed is approximately 290 mm x 193 mm (11.4" x 7.6") for normal 2:3 aspect ratio images (193 mm sq / 7.6" sq for square images), due to image scaling and printing margins. Where images have been created or cropped to other ratios (such as square) the printed image will be printed as large as possible without distorting the image.

Alternative print sizes
We can offer a range of alternative print sizes including 7.5" x 5" / 5" x 5" prints in place of the A4 prints where we will provide 5 smaller prints in place of every 3 A4 prints.

We reserve the right to use external professional print labs for printing who may use different papers, inks and sizes.

We can supply a range of other image sizes on both photographic paper and other media such as canvases. Please ask for more information on other sizes and media.
NEW!!! Photo Albums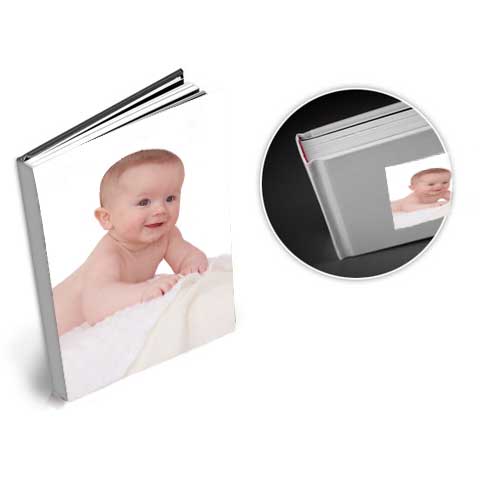 We can create an album of babies first year using a collection of images selected by you. These albums are printed by a world leader in producing albums for weddings and are of the highest quality. There are numerous variations available both in size, number of pages, print media and covers. Parents versions can also be provided as required.
** Prenatal shoot
We suggest that this is done approximately 1 month before the due date. If it is not included as part of a selected package it can be ordered separately at 25.00. With the 3 and 4 session options this is offered as a special bonus in the standard package. The prenatal shoot can focus on mum or include mum and dad. There are a number of options for a prenatal shoot including fully clothed side shots, silhouette, topless etc. The choice is yours.
Tailored packages
If none of the standard packages meet your requirements or if you would like photographic sessions done at a different location please cotact us.


Booking is easy and at times to suit you and your baby
To book a session, simply give us a ring on 01494 721739 or email us. We can discuss your requirements and book a suitable time to suit you.

We are happy to do sessions in the evening or over weekends if this is more convenient for you.
Baby portrait photography
Meeting your requirements
While we hope that the information we have provided above has been of help to you, we appreciate that everyone's requirements are different and invite you to contact us about your specific needs, or call on 01494 721739 for more information.



Key sections
Click on an image below for more information.
Information
Photo
galleries
Information